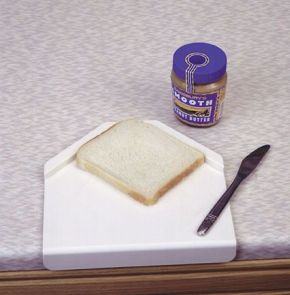 Derby Cutting Board
Invaluable for one handed food preparation, the Derby cutting board is both useful and inexpensive. Its raised edges keeps food from slipping when in use, and the non-slip feet will make sure that the board stays where it should when in use.
With a curved lip that anchors the board to the work surface, the Derby food preparation board is a welcome addition in any kitchen used by the elderly, the disabled or those suffering from arthritic conditions.
by P3 C

Review:
The young man using this item can now prepare his own toast and/or sandwiches without his mother having to prepare food before she leaves for work, thus far allowing him further independence and her more time for caring for the younger children.
Rating: