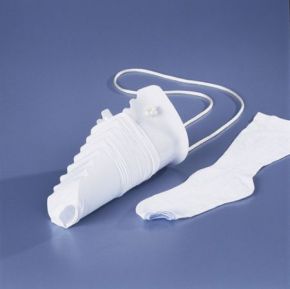 Compression Stocking Aid
A compression stocking aid which will apply support hosiery quickly and and evenly. Grooves catch the compression stocking and prevent it from popping off.
Apply compression hose independently without bending at the hip. Works like a traditional stocking aid, just pull the compression hose over the shell, insert the foot and pull the cord to bring the hose up onto the leg.
Small: 130mm wide x 140mm high (5¼" x 5½")
Large: 150mm wide x 145mm high (6" x 5¾")