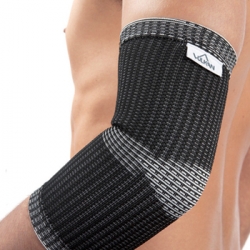 Vulkan AE Elbow Support Black
The Vulkan AE Elbow Support provides comfort for swollen or tender elbows as a result of sprains and strains. Firm support for prevention of further pain and discomfort. Ideal for racket sports and golfers. Ideal for short term use to control swelling.
Size Guide:
Small 23.5cm (9'')
Medium 23.5 - 26cm (9'' - 11'')
Large 26 - 28cm (11'' - 12'')
Note: Measure around the elbow.