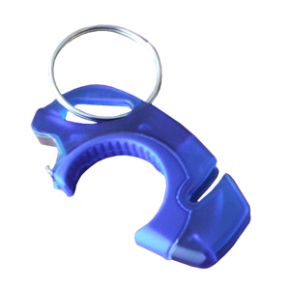 Extra Leverage Key Fob
The Cheekey key fob is an extra leverage key fob that has been designed to help those with a weak grip or those who suffer from Arthritis or tender joints. By simply loading a key into the fob, the user is provided with extra grip and leverage that makes key turning easy and almost effortless.
That's not all - this easy turning key fob can also be used to twist bottle tops, grip caps and help open food and drink cans.